Pb-tin alloy anode is used for the anode to form an insoluble anode. The replenishment of chromium in the chromium plating process is achieved by directly adding chromate to the plating solution. Unlike zinc plating, which requires anode dissolution to provide zinc ions, chromium plating does not require anode dissolution, which means that chromium plating requires insoluble anodes. Lead-tin alloy is used, and some antimony is sometimes added.
Lead tin alloy rod anode/ lead stibium antimony alloy anode/ Pb Sn Sb alloy anode/electrode application: Chrome plating; Electro-polishing
Lead tin alloy rod anode/ lead stibium antimony alloy anode/ Pb Sn Sb alloy
Features:
1. Dense internal structure, no cold barrier, shrinkage cavity, shrinkage porosity.
2. It has been extruded many times by special calendering equipment, which has high strength, is not easy to bend and deform, and at the same time improves the conductivity of the anode.
3. Due to the use of rolling production technology and the increase of tin content, its corrosion resistance has been improved, the surface is not easy to generate lead chromate and passivation, and the anode slag is less, making the plating solution cleaner.
4. The alloy composition is uniform and there is no segregation phenomenon, and the conductivity is uniform, which improves the uniformity of the chromium plating layer thickness.
5. The connection between the copper hook and the lead-tin rod is coated with glue, so the copper hook will not be corroded.
6. Long use life.
Applications of Lead Anodes:
ELECTRO WINNING / ELECTRO EXTRACTION
Lead Anodes are used by the Electro wining industry in their acid cells.
PLATING
High anti-corrosion properties of lead anodes make it the ideal choice for plating metals like Zinc, Nickel, Copper, Manganese, etc.
ZINC SMELTING
Zinc Smelting is the process of converting zinc concentrates (ores that contain zinc) into pure Zinc. The most common process of Zinc Smelting is by Electrolysis, where lead anodes are widely used.
Specification:
We can also customize according to customer requirements and drawings.
Packing & Shipment: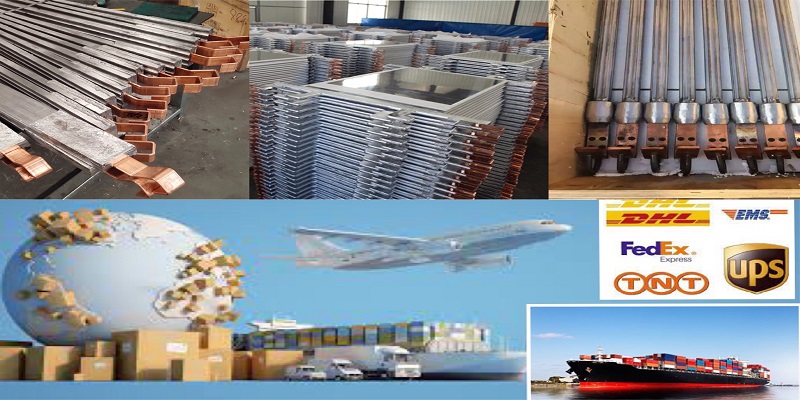 Welcome to visited DECHO Metal website,if you are interested our hot sale and high quality Lead-tin alloy anode sheet ,Please feel free to contact with us!
Email:info@dechometal.com
What's app:+86-19929030300