The diluted solution of sodium chloride undergoes a series of electrochemical reactions under the action of the positive and negative electrodes in the electrolytic cell to generate sodium hypochlorite solution. Sodium hypochlorite is a kind of strong oxidant. It generates hypochlorite ions in aqueous solution and generates sodium hypochlorite through electrolysis. It has the same oxidation and disinfection effect as other chlorine derivatives.
1. 2-5% brine electrolysis
2. Access to seawater electrolysis
Application:
Production and preparation of sodium hypochlorite disinfection solution; Industrial wastewater treatment; Tap water treatment; Municipal sewage treatmen; Disinfection treatment of breeding livestock
Other occasions that need to be disinfected.
Specification:
Model Type

DM-S300

DM-S500

DM-S1000

DM-S2000

Effective chlorine production

300g/h

500g/h

1000g/h

2000g/h

DC

DC/A≤84A±20%

DC/A≤120

DC/A≤160

DC/A≤220

DC voltage

DC/V≤20V±5%

DC/V≤30

DC/V≤40

DC/V≤60

Trough pressure

≤0.2Mpa

≤0.2Mpa

≤0.2Mpa

≤0.2Mpa

Inlet pipe

G1/2''

DN15

DN15

DN15

Hydrogen exhaust pipe

DN32

DN32

DN32

DN32

Solution flow rate

30L/h--35L/h

75L/h--85L/h

105L/h--110L/h

140L/h--155L/h

Hydrochloric acid concentration

15-18% (descaling)

Solution requirements

2-5% brine/electrolytic seawater
Packing & Shipment: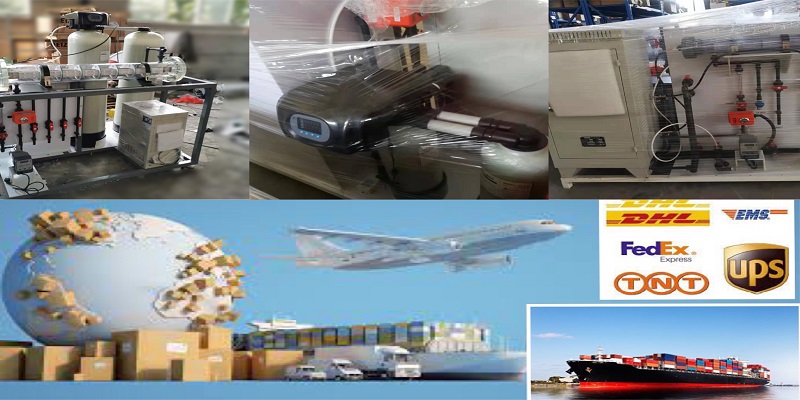 Welcome to visited DECHO Metal website,if you are interested our hot sale and high quality Electrolysis seawater sodium hypochlorite system ,Please feel free to contact with us!
Email:info@dechometal.com
What's app:+86-19929030300